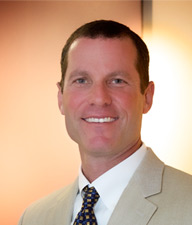 Remembering Gregg Alpert
On September 25, 2010, Gregg Alpert, beloved Evergreen COO and Managing Principal, passed away suddenly at the age of 45. Gregg was a passionate leader, a highly regarded community figure and a devoted father. He is dearly missed by his Evergreen family. Gregg was an exceptionally special person. He was a devoted husband and father, enjoying the time he spent with his wife, Julie and their three children, Will, Sarah and Kate, the very most.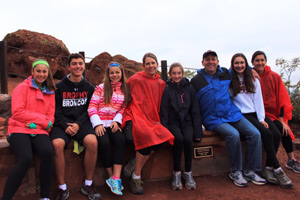 He was an avid outdoorsman who enjoyed hiking, fly fishing and mountain biking. Gregg graduated from Chaparral High School in 1983 and earned his B.S.B.A. in Entrepreneurship from the University of Arizona in 1987. He was a member and President of Delta Tau Delta fraternity and was a member of Bobcats Senior Honorary. He served as President of Valley Partnership, was a council member of the Arizona chapter of Urban Land Institute (ULI) and was a board member of Arcadia Water Company. Over the course of 23 years, Gregg worked at Evergreen where he rose from intern to Managing Principal. During his time as a member of the Evergreen family, Gregg proved a remarkable leader and our company is decidedly better and stronger for his contributions. The Alpert family continues to heal and grow every day with the support of many loving friends and a strong community.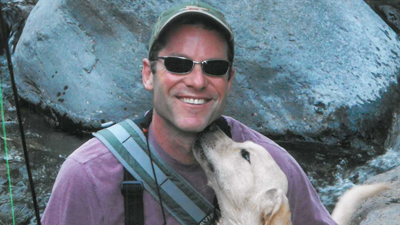 After Gregg's passing many of his friends and colleagues in the real estate community donated to Evergreen's Foundation so that something special could be done in his honor. Using these generous donations, a flagstone bench on the Echo Canyon Trail of Camelback Mountain (a trail Gregg often hiked) was donated. Additionally, a playground in Green Valley, Arizona was built using these funds to help honor Julie's nephew, Will Stevens, Jr., who drowned earlier that year at age 3. The bench, just a short walk from the base of Echo Canyon Trailhead, is enjoyed by thousands every year and represents Gregg's passion for hiking and love for the outdoors. Each year since Gregg's passing, friends and family hike Camelback Mountain as a group to see the sunrise from the top of the mountain. The annual hike started as a way to remember Gregg, but has since turned into an opportunity for all who participate to reflect and remember those whom we've lost. The number of hikers changes each year, but the dedication and devotion stays the same.