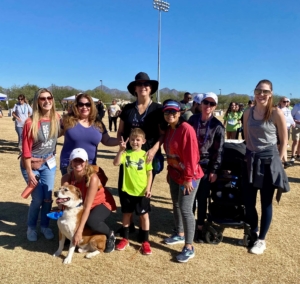 Evergreeners participated in the American Foundation for Suicide Prevention's Out of the Darkness community walk in Phoenix  on 11/12/2022.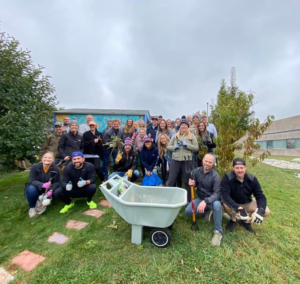 Evergreeners volunteered with the Sister Carmen Community Center in Lafayette, Colorado doing a garden cleanup.
Fundraiser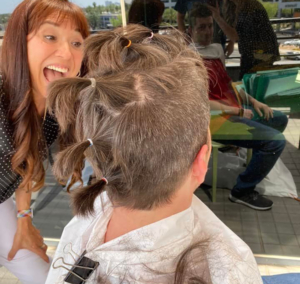 The Evergreen Development Foundation hosted a fundraiser where Evergreeners donated money to the Foundation for the opportunity to style our very own Zach Lauterbach's hair (thank you, Zach!)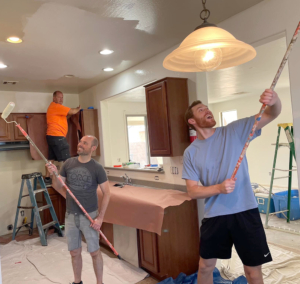 Evergreeners volunteered with Save the Family Foundation of Arizona working on a painting project.
AZ Helping Hands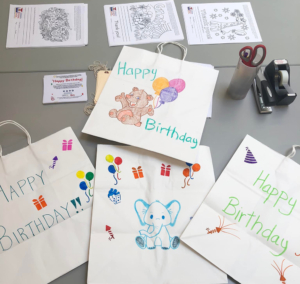 Evergreeners volunteered with Arizona Helping Hands decorating birthday gift bags for foster kids.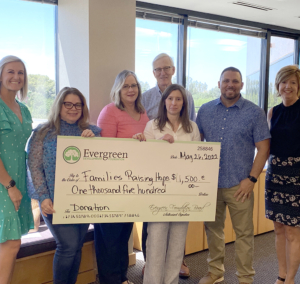 The Evergreen Development Foundation presented a donation to Families Raising Hope whose mission is to assist cancer patients and their families with the financial burden that cancer treatments pose so they can focus on their health, healing, and recovery.
CONTACT US
Please use this form for general questions and comments. We will route your questions to the appropriate person.
Arizona
2390 East Camelback Rd.
Suite 410
Phoenix, AZ 85016
(602) 808-8600
Colorado
1873 South Bellaire St.
Suite 1200
Denver, CO 80222
(303) 757-0401
California
219 California St.
El Segundo, CA 90245
(818) 240-8727
Utah
475 N. 300 West
Suite 16
Kaysville, UT 84037
(801) 664-4282